RAAH BOER GOATS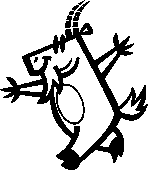 We had a breeding program that is focused on strong Boer Goat genetics.
Our focus was be on show correct, standard, red and painted does
and having fun while enjoying our goats that we have been blessed with.
Thank you for visiting and may God bless you and your families.
For Sale Does Bucks Pictures Info Links
Be sure to check out our goat videos on YouTube
http://www.youtube.com/raahgoats
© Copyright 2016 RAAH Goats, All Rights Reserved.
Last updated: 05/16/16 / Comments: web@raahgoats.com